Tackle Top Challenges in the Process Industry with Virtualization
Tackle Top Challenges in the Process Industry with Virtualization
To achieve greater flexibility for new plant projects and major lifecycle management advantages for existing systems, industry and manufacturing enterprises must implement turnkey virtualization solutions to address commonly encountered issues.
Industrial companies and manufacturers are under pressure to reduce operating costs while maintaining plant safety production levels. They're also facing a shortage of skills within their workforce, forcing them to do more with less resources.
When constructing new plants, companies in the process industry are seeing an increase in demand for resources and manufactured goods causing plants to be more complex. They're also encountering constant pressure to reduce building costs and time to production.
This has resulted in geographically distributed engineering based on plan complexity, project complexity caused by scarce natural resources and an accelerated project schedule based on the urgency to complete projects and begin production.
Due to a shortage of skills within the workforce, industrial companies with existing operations find themselves with the need to reduce costs and maintain or increase production levels while still being able to identify inefficiencies and ensure operations are productive and economical.
With the proliferation of computer hardware, industrial operators face an ever-increasing number of nodes which must be patched, maintained and refreshed regularly. Companies are also seeing an increase in facility costs as the more computer hardware is added, the more additional space, power and cooling maintenance is required.
How does virtualization help?
Virtualization enables industry manufacturers to gain the flexibility needed when it comes to process control systems. At a high-level, virtualization provides a software layer that abstracts operating systems (OS) and applications from underlying physical infrastructure. This hypervisor layer allows control operators to manage resources assigned to virtual instances by providing an environment for software computers (known as virtual machines), to execute operating systems and applications that are traditionally installed on a physical computer hardware.
As businesses continue to encounter a variety of challenges, virtualization technologies such as Honeywell's Experion® Virtualization Solutions can help enable them to:
Reduce hardware operating system changes
Optimize computer platform resource utilization
Simplify system maintenance efforts
Improve availability, reliability and disaster recovery
Within our Experion® Virtualization Solutions, Honeywell's Universal Thin Client Operating System is based on IGEL OS and is used to securely connect thin client operator station hardware to the remote virtual machines while providing support for network redundancy, high-resolution display topologies, and select peripheral devices, all while enabling easy deployment and maintenance.
With a robust suite of central management tools, the solution can be integrated with Experion® Fault Tolerant Ethernet (FTE) and supports all current Experion® Process Knowledge System (PKS) operator consoler furniture. The solution provides a secure and simple method to deploy thin client technology for Honeywell's industrial control systems.
The Universal Thin Client Operating System is not limited to one hardware type. In fact, the same image is intended to support the current Pepperl+Fuchs ruggedized BTC12 and BTC14 hardware and Honeywell's legacy thin client offerings, and additional hardware types and form factors are planned for future release. The use of this single image improves simplicity while greatly reducing support efforts, all while allowing a consistent experience on any qualified device.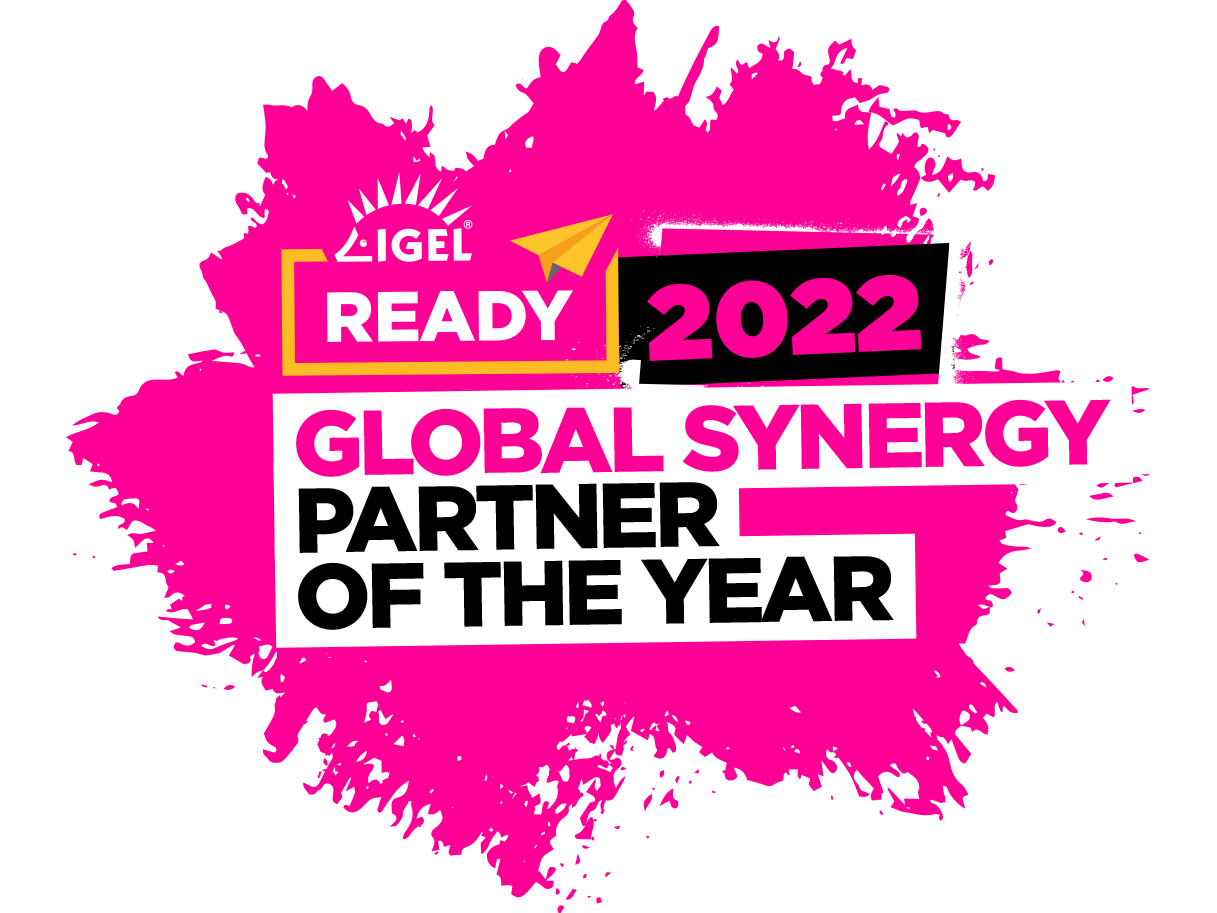 As a result of its impact and ability to help industrial control operators address commonly faced issues, our Universal Thin Client Operating System was awarded the 2022 IGEL Ready Partner of the Year Award for Global Synergy for our joint client solution with Pepperl+Fuchs.
The IGEL Ready Partner of the Year program recognizes IGEL Ready partners that have demonstrated a strong commitment to customer success. This award reflects the unique joint solution which combines the power and security of Honeywell's Universal Thin Client Operating System with the industrial-ready thin client hardware from Pepperl+Fuchs.
With the continuous challenges industrial companies and manufacturers face when it comes to process control systems, virtualization solutions are key to enabling you to address and meet your various objectives ranging from the reduction of costs and hardware to better flexibility and improved reliability of your systems.
Contact us to find out how Experion® Virtualization Solutions can meet your specific needs and transform your business.