It's Cool To Be Cool
For consumers and companies alike, cooling technologies such as refrigerants help tackle the world's most common challenges related to sustainability, efficiency and modern everyday life.
Cooling technologies like Honeywell's Solstice® refrigerants have a bigger impact on our society and environment than you may think. They not only play the role of helping provide air conditioning and food safety, they also enable many applications across various industries.
Due to the impact refrigerants have, every year World Refrigeration Day is globally celebrated on June 26th by governments, companies, organizations and everyday people. The celebration is meant to bring awareness around refrigeration technologies and their roles within modern life.
But where in modern life are refrigerants found?
Refrigerants are used in many applications such as industrial and commercial refrigeration, air-conditioning and the heat pumps industry.
For example, refrigerants like the ones within Honeywell's Solstice portfolio, help maintain the food in your supermarket cool enough to keep products that you may end up purchasing safe and fresh.
They also facilitate the proper chilling needed for storage or transportation of products from meat, dairy, and produce to medications.
In agricultural applications, they also aid in enabling greenhouse farming in areas where the climate is not usually adequate for agriculture.
Not only that but they also keep devices like servers and computers cool enough for you to use.
Even large buildings and historic landmarks such as the Eiffel Tower rely on refrigerants from our Solstice portfolio in order keep their buildings cool enough for their day-to-day operations.
Refrigerants are essential in many aspects of our lives for both the everyday person and to keep businesses running. As a result, there has been concerns around the impact refrigerants have on the environment, efficiency, safety and business infrastructure.
That's where Honeywell's Solstice refrigerants can help.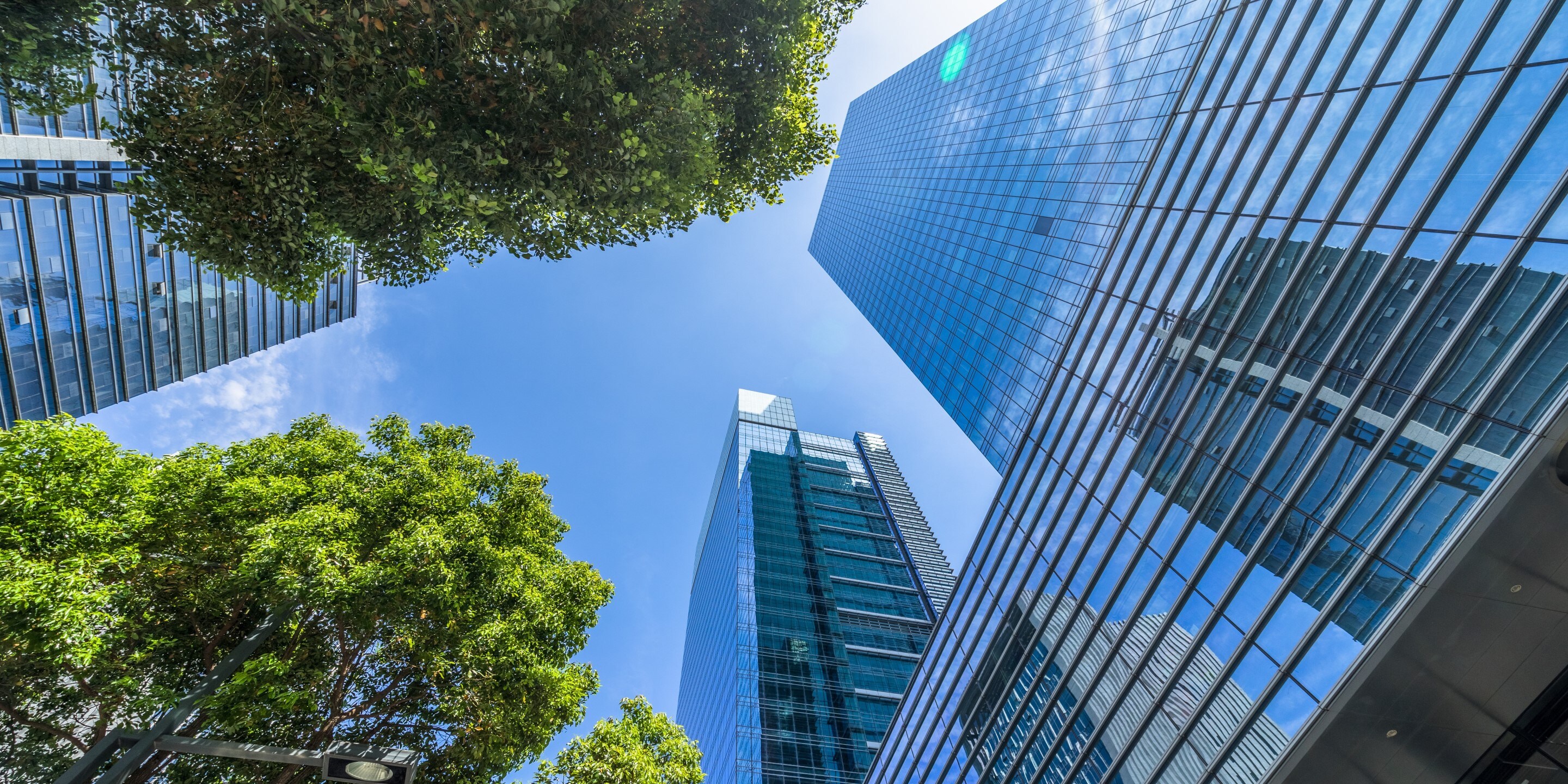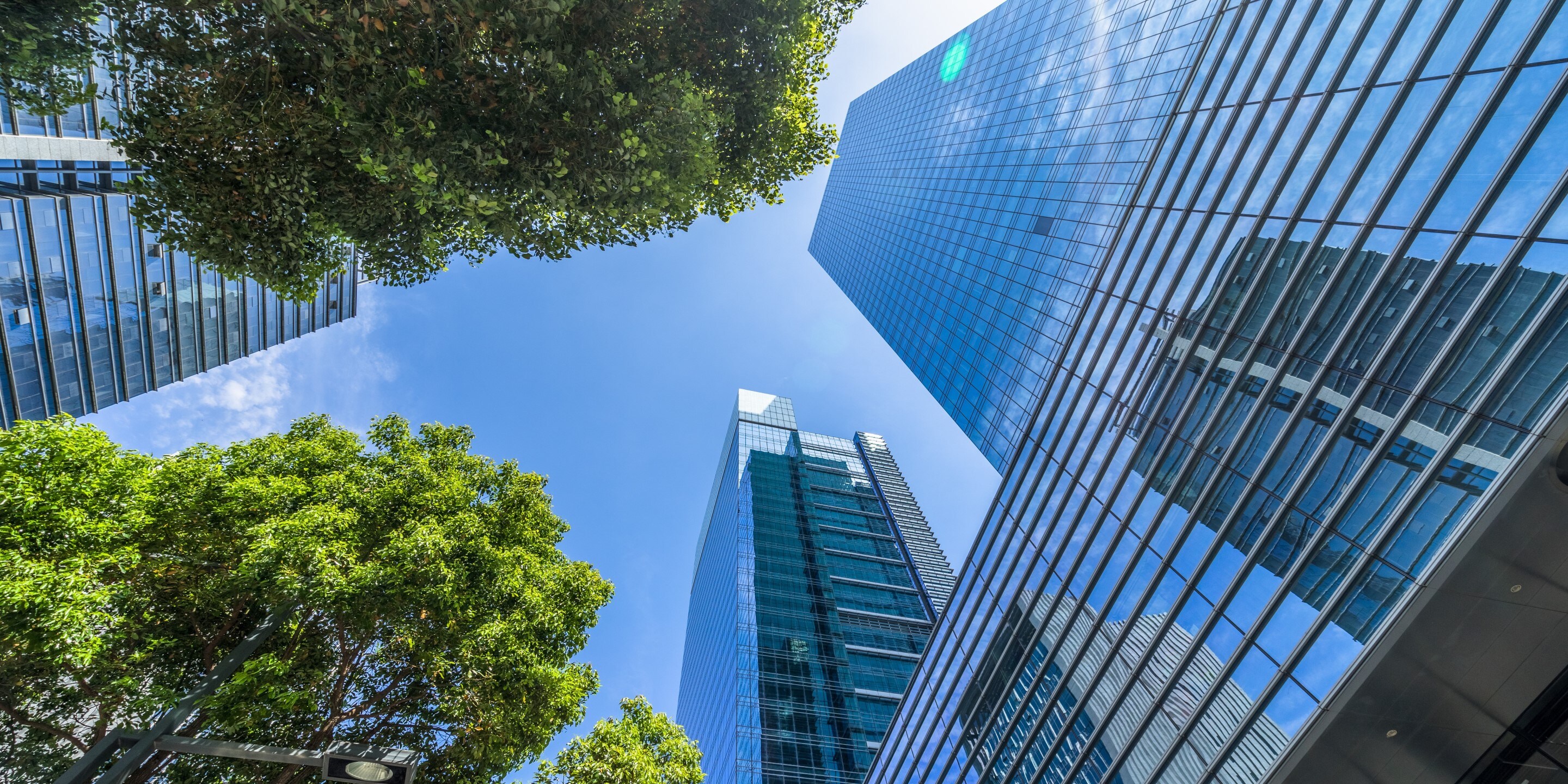 Contributing to Sustainability Goals
Although refrigerants enable various applications that affect our daily lives, there have also been growing concerns around their impact on the environment.
Governments around the globe have developed regulations in efforts to phase down substances that have high-global-warming-potential (GWP) and harm ozone layer, such as those based on chlorofluorocarbons (CFCs), hydrochlorofluorocarbons (HCFCs) and hydrofluorocarbons (HFCs).
Although CFCs and HCFC's have been largely phased out, many older generations of refrigerants still in use today are based on HFC technology. In efforts to meet regulations, companies across industries are looking for better alternatives such as hydrofluoroolefin (HFO) based refrigerants.
Solstice® N40 (R-448A), one of Honeywell's HFO based refrigerants, has approximately 68% lower GWP when compared to legacy HFC refrigerants. It's easy to implement, requiring minimal changes to existing systems, and allows for up to 15% lower energy consumption, reducing carbon emissions. Through its use, companies both big and small are able to meet regulations while also contributing to their own sustainability goals.
For example, in efforts to reduce their carbon emissions, Walmart, Whole Foods and Organic Foods and Café adopted Solstice N40 for their supermarkets refrigeration systems.
Other companies such as Pure Harvest Smart Farms, an UAE-based agribusiness, also adopted one of our refrigerants, Solstice® zd (R-1233zd), to cool their new indoor farms for the growth of produce as they aim to reduce energy consumption and carbon emissions.
Food loss and waste is also another sustainability related challenge that companies and countries around the globe face.
Globally, around 14% of food produced is lost between harvest and retail, while an estimated 17% of total global food production is wasted, according to the United Nations.
The food wasted usually ends up in landfills that already have waste contributing to greenhouse gas emissions.
A potential reason for food loss and waste can be due to spoilage in various stages from production to retail. As a result, refrigerants such as Solstice N40 not only aid in reducing carbon emissions but contribute to keeping food cool and fresh enough for consumption, helping prevent potential food waste.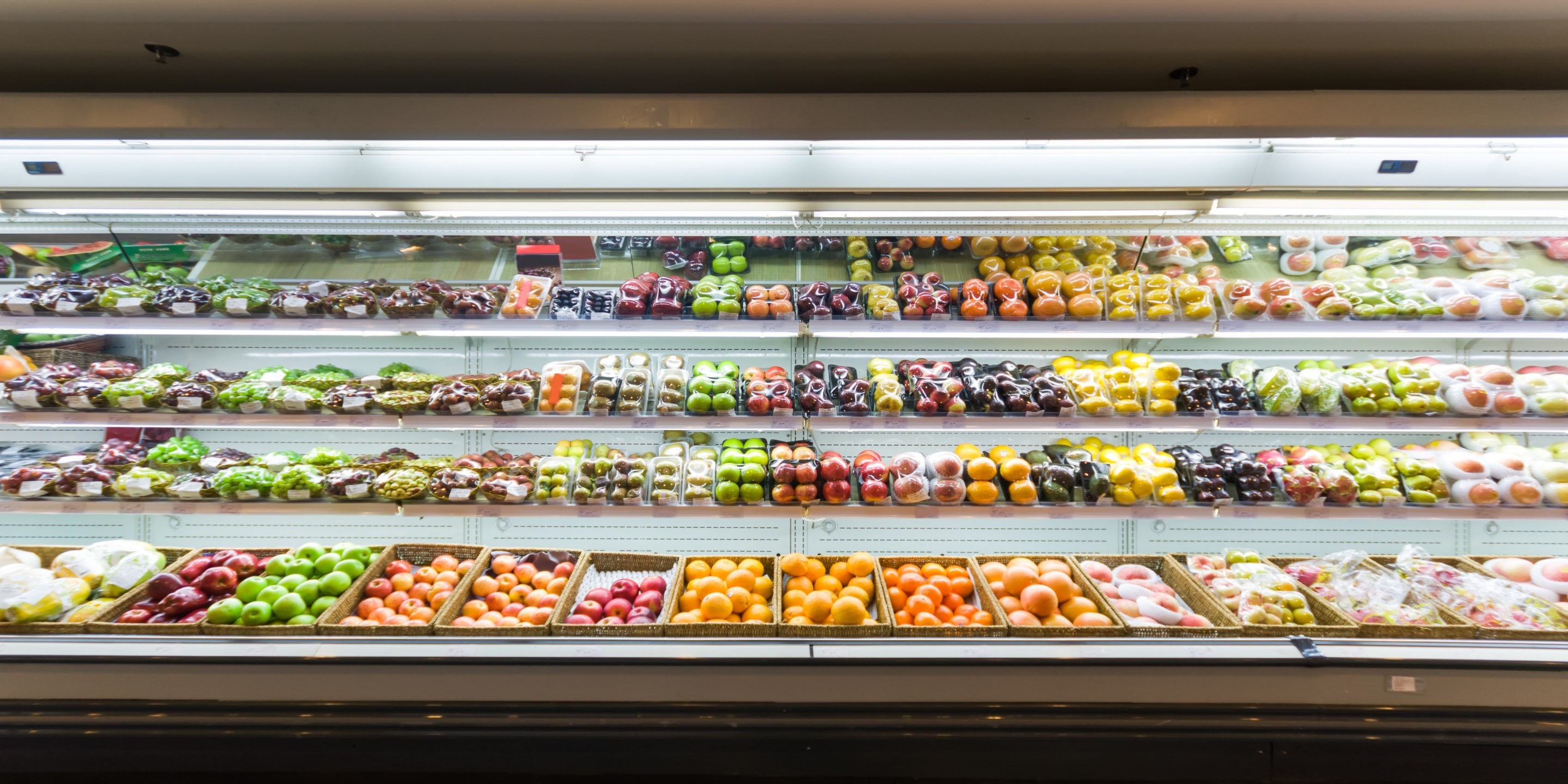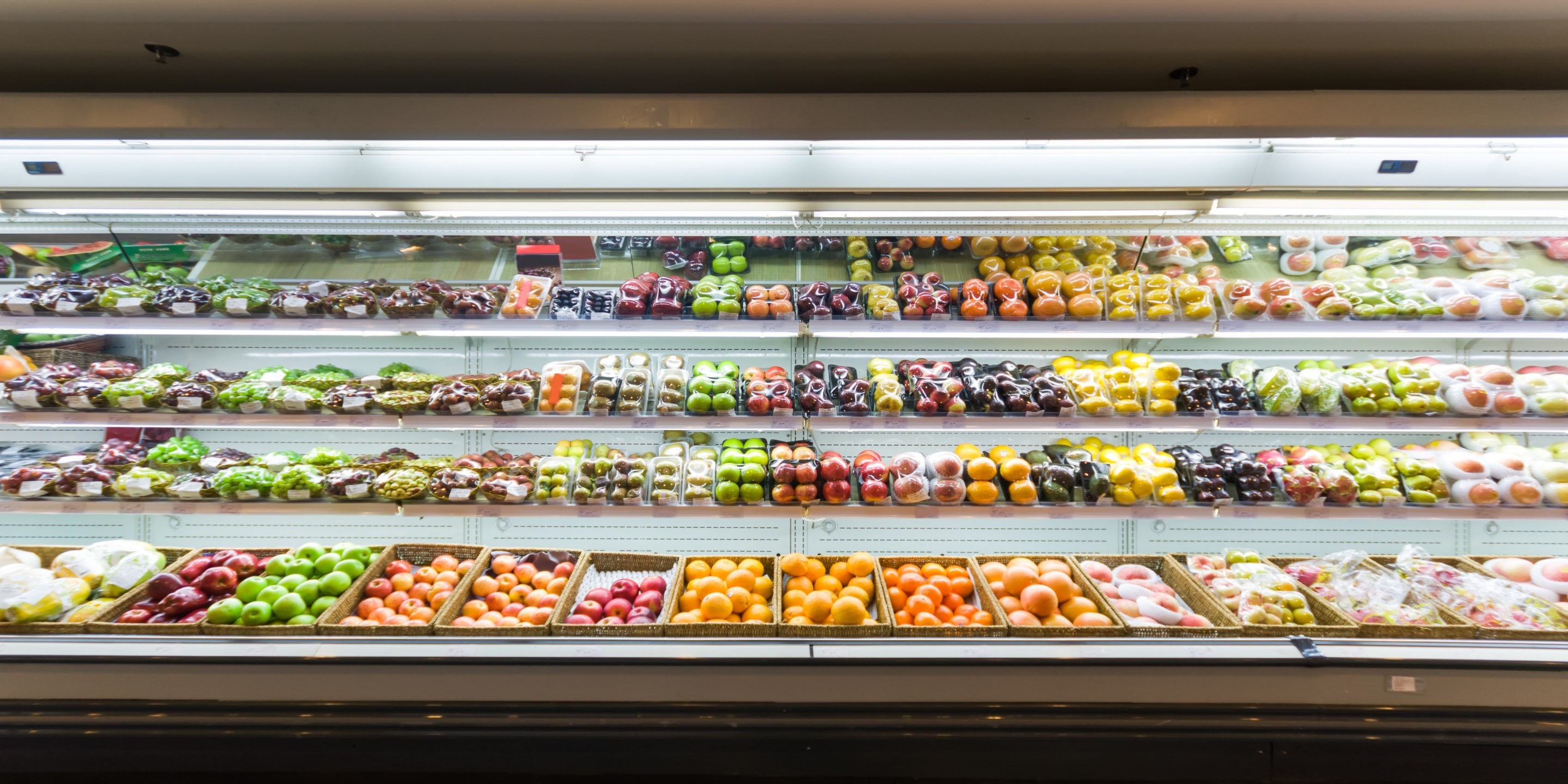 Better Energy Efficiency
One of the common challenges companies face with traditional refrigerants like those based on HFCs is their high consumption of energy, resulting in high energy costs.
In comparison, HFO based refrigerants in the Solstice portfolio provide better energy efficiency as they help reduce energy consumption. In U.S. and European supermarket trials, Solstice N40 demonstrated in average 5% lower energy consumption in low-temperature applications and 5% to 15% lower energy consumption in medium-temperature applications compared with R-404A.
When Portland based ice rink - RRRink replaced R-22 with Solstice N40, they observed that the compressors started performing much more efficiently. The change was quickly noticeable on the energy bills as well, with the retrofit delivering a 13% reduction in the average daily energy used.
Braido Foods, an Independent Grocers Alliance (IGA) member grocery store from Ohio, also saw increased energy savings when Solstice N40 (R-448A) was adopted. After two years of running their new system retrofitted with the new refrigerant, they observed a monthly reduction of kilowatt hour (KWH) consumption. They were also able to meet their need for an easier to monitor and maintain system as a result of both the Solstice refrigerant adoption and their system upgrades.
Solstice refrigerants also allow for an easy adoption as there's many retrofit options that provide superior cooling while helping save companies in energy costs.
Some companies like Festival Foods have also seen easier adoption of Solstice refrigerants as minimal changes to their existing equipment were made.
Enabling Safety and Control
Industries not only require controlled temperatures to run smoothly, but they also require safety for their personnel and consumers. This is often a common challenge faced across industries including in crane cabins.
Heavy equipment operators such as overhead cranes work in high-stress, high-heat, dusty and corrosive environments. Overhead crane cabins are meant to protect operators from potential accidents and the environment outside, making efficiency and downtime critical factors.
Without proper air conditioning systems and cool temperatures powered by reliable refrigerants, operators would require frequent safety breaks potentially impacting productivity.
Refrigerants like Solstice® N15 (R-515B) enables the safe use for those high-ambient air conditioning applications.
For example, Philip Doyle Manufacturing, a custom A/C system fabricator for heavy duty overhead cranes and other severe duty A/C products, selected Solstice N15 to replace their previous refrigerant. They were seeking a replacement refrigerant that would meets its customers strict requirements of non-flammability, longevity as an environmental solution, and sustainability for temperatures up to 90°C (194°F).
With the help of our Solstice refrigerant, Philip Doyle was able to satisfy their stringent design and keep overhead crane operators cool, helping keep businesses up and running.
Solstice refrigerants also allows for cooling that helps to extend the quality of products such as the food that you may buy at your local grocery store. They aid in slowing down the growth of microorganisms that can affect not just products but consumers health as well.
Cooling technologies like refrigerants are not only essential to how we live our everyday lives, but they are also highly involved in keeping businesses running with less interruptions. Since refrigerants influence various aspects of life, finding the best low GWP alternatives is key.
Contact us to learn how Honeywell's Solstice® refrigerants continues to help companies across industries minimize their impact on the environment without having to compromise their additional priorities in efficiency, safety and costs.